Ontario's popular tourist towns are becoming year-round permanent homes for many more people.
According to census figures released this week by Statistics Canada (StatsCan), a handful of tourist towns in Ontario have significantly increased their population. Naturally, their prices are also skyrocketing on the real estate front (but what else is new in Ontario?), as supply remains extremely tight.
Four of the 10 fastest growing census agglomerations (CAs) in Canada between 2016 and 2021 were in Ontario, Statistics Canada reveals: Wasaga Beach (+20.3% to 24,862), Tillsonburg (+17.3 % to 18,615), Collingwood (+13.8% to 24,811), and Woodstock (+13.6% to 46,705).
To put that into perspective, the average population growth across the province over the same period was 5.8%.
Notably, Wasaga Beach and Collingwood were among the fastest growing CAs in the country. According to Statistics Canada, both regions have attracted migrants from other parts of Ontario — a factor that explains almost all of the population growth.
Perhaps this population growth in Ontario's amenity-rich tourist towns reflects a new collective desire for better work-life balance inspired by the pandemic, coupled with the changing nature of the workforce. Or maybe COVID-19 simply served as the catalyst for an inevitable move, inspiring the hunt for country homes a few years earlier than expected.
Either way, they arrived.
"With the pandemic, we are seeing a reboot of people's attitudes in terms of how they want to live, where they want to live and what they want to do next," says Max Hahne, Broker of Record at Engel & Völkers Collingwood Muskoka. And what they apparently want are the hot spots of Simcoe and Gray County.
In search of more affordable pastures
Their outdoor facilities and optimal location may have drawn people to Collingwood and Wasaga from major metropolitan areas, such as young retirees or those able to work remotely. Both are close to nature and home to outdoor amenities like large parks, ski resorts, beaches, and navigable bodies of water. But, for a dose of the big city, Toronto is never too far by car from Collingwood or Wasaga Beach.
Hahne confirms that – especially since the start of the pandemic – new residents of Wasaga Beach and Collingwood vary widely in demographics, including everyone from young entrepreneurs creating new local businesses to baby boomers looking to make the most of from their golden years.
"The wave of baby boomers is finally upon us and they've been given the green light with the pandemic to move out of town," says Hahne. He says he predicted this would happen in Ontario's cottage country because of the enticing offers of clean air, clean water and culture.
"They tell me they feel 20 years younger living here, unlike their friends who live in more remote areas and are bored to death," says Hahne of the area's baby boomers. "They want to be where the action is; not in a sleepy town – whether they are still skiing or not.
At this point, Hahne points to the fact that Collingwood and Wasaga Beach both offer a wealth of year-round activities and are always bustling and open for business (at least, outside of lockdown times) – which is a huge draw for visitors. active retirees.
Hahne also notices many young families who have flooded the concrete of Toronto for larger, more affordable pastures in Simcoe and Gray County. "They're selling their little house and postage stamp lot in Toronto for $2.5 million and buying a place here for between $1 million and $10 million that has 10 acres of land and a bigger house and putting their children in one of our good public schools or even private schools," explains Hahne.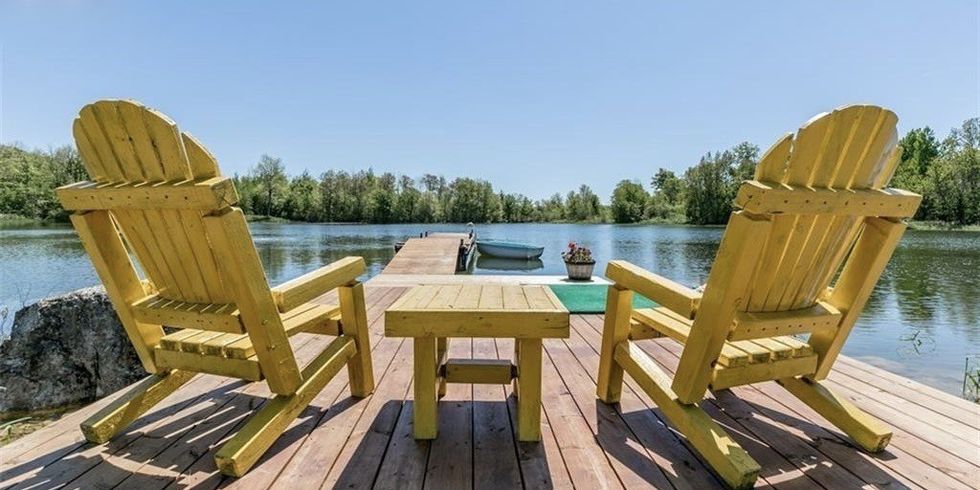 Hahne also points out that a recent wave of immigration has contributed to the swelling populations of Simcoe and Gray County. "There's a wave of international populations in Toronto that are contributing to population and price growth, forcing people to move into Simcoe and Gray County," Hahne says. "But there are also a lot of new immigrants arriving in both regions."
As in many parts of Ontario, the influx of new residents has resulted in a housing shortage that is impossible to ignore in many parts of Simcoe and Gray County. The local infrastructure is simply not able to support this population growth.
"We have a moratorium in Collingwood and Stayner; no building permits are allowed because we are short of water," explains Hahne. "We have so many sub-divisions under construction and the city did not anticipate such explosive population growth. No one anticipated the expansion of drinking water. So they don't allow building permits until we expand our water treatment plant in the next few years. »
Due to this new attraction of living in these areas year-round and the limited supply, their real estate values ​​- much like most of Ontario – have skyrocketed, particularly in Collingwood.
Muskoka is experiencing a double-digit population boom
In January, the Lakelands Association of Realtors, which includes The Blue Mountains in Midland in Muskoka and Parry Sound, reported a price increase of 25% for non-waterfront properties and nearly 20% for waterfront properties across the area. coverage during the month. of December.
Notably, the median price for sales of non-waterfront residential properties in December 2021 was a record $704,500 – a 25.7% gain from December 2020.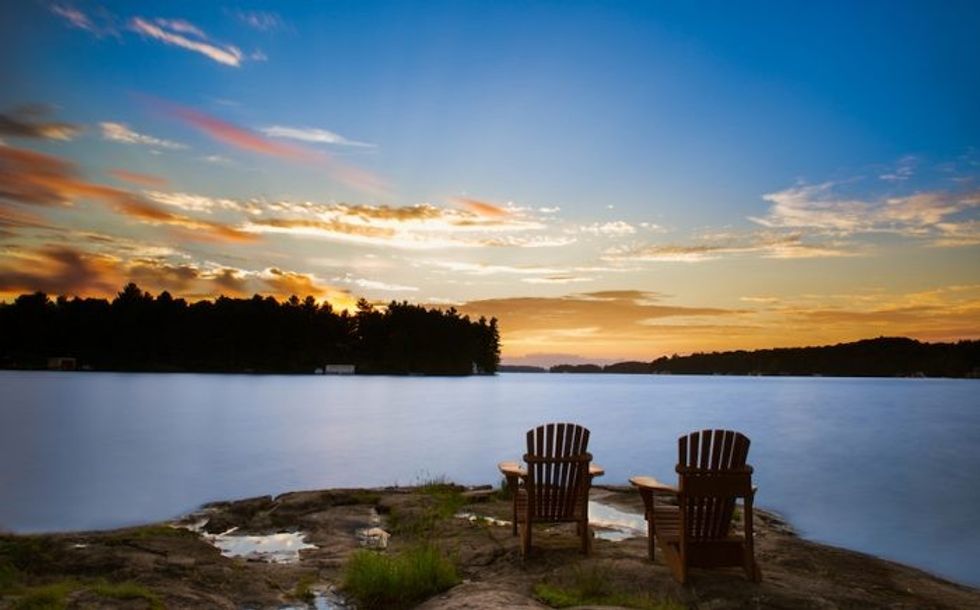 Ontario's famous postcard-worthy Muskoka Lakes region has also seen double-digit population growth.
Like Hahne, cottage realtor Ross Halloran of Halloran & Associates of Sotheby's International Realty Canada — which specializes in the pristine and expensive Muskoka region — points to a mixed population of new cottage residents.
"While much has been made of the impact of Covid 19 on the recent 'remote workforce' boom and which caused the 'big quits' of 2020/2021, recent sales trends in northern communities and cottage country have now revealed a third phenomenon my Halloran & Associates colleague Lynn O'Grady has called 'the great resettlement,'" Halloran says. "Millennials through empty nests as she is now moving out of their urban and suburban GTA homes to year round homes in the Lake District and Northern communities."
Halloran points to advances in wireless infrastructure and the increase in modern amenities officially available primarily in congested big cities or densely populated suburban developments as factors that have contributed to the countryside housing boom of the past five years.
"Currently, Bracebridge, Huntsville and North Bay are growing by leaps and bounds as urban expats now prefer to retire or continue to work from their lakeside homes and/or country homes year-round, away from the city ​​congestion and urban sprawl," says Halloran. .
While the demographics of newcomers to cottage country may be varied now, Halloran says that hasn't always been the case.
"Five years ago, in cottage country and rural Ontario, it was mostly the empty market of 55+ year olds that drove migration to cottage country and smaller northern communities," says Halloran. "Since the start of 2020 and beyond, however, we have seen a steady increase in the 25+ market at GenX -54, moving from their urban condos, urban and suburban homes to more remote homes year-round located on or near lakes and rural areas. areas ".
For most of central and northern Ontario lakes and rural areas, Halloran says he sees a steady migration of GTA residents and other expatriates returning from out of province to Ontario. .
Halloran advises those looking to follow suit to find a licensed agent who negotiates extensively in the area of ​​interest and to work closely with your buyer's agent to carry out a thorough due diligence on your shortlisted properties before submitting an offer.
"Try to control your emotions and be disciplined in pursuing the recreation home or lake house of your dreams," says Halloran. "It can be worth swinging for the fences in the competitive urban real estate market by waiving terms and home inspections during the bidding process, but applying that 'shoot from the hip' approach to acquire rural or lakeside property without proper supply and ownership guarantees. inspections could lead to a costly negative outcome in the long run if you're not careful.
And before thinking about packing your bags for good, it is also better to be patient before embarking on the hunt for chalets. On the face of it, real estate in Ontario's tourist towns will remain in a frenzy as we move forward into 2022.